General Information & Quick Links
Bell Schedule & School Hours
School Hours
Monday, Tuesday, Thursday, Friday | 8:10 - 4 p.m.
Wednesday | 8:10 - 1:45 p.m.
Bell Schedule
Based on feedback (and a lot of planning), block scheduling is back! Students will learn how to manage their schedules the first week of school, so if this seems scary, we promise they get a hang of it pretty quickly (and we're always around to help).
You can view the detailed block and bell schedule here. 
Way to Go Carpooling Information
These lists and notifications are managed by Way to Go. While we were expecting for those to be communicated this week, their team is still hard at work finalizing everything.
We will share more information as we get it. In the mean time, we recommend planning transportation for the first week of school accordingly, and encourage families to post and connect in our private family Facebook group!
Additional Reminders
Breakfast and Lunch are FREE! (Note: that only applies to the first meal of each; additional servings will be charged to the student's myschoolapps.com account)
RTD is Free through next August! If students need an "ID" and don't have one, the front office can print them a "Face Sheet" from Infinite Campus.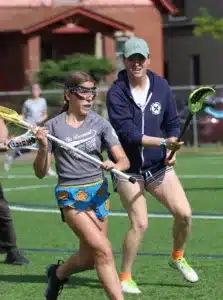 Lacrosse Clinic (Free!)
Friday, December 8 | 5-6:30 p.m.