As Denver's first and only tuition free, public, all-girls+ college preparatory schools in Denver and Colorado, we're truly one of a kind.
Empowering students to succeed academically, lead confidently, live boldly, and thrive physically.
GALS is like a private school education...but for free!

I love how supportive and energetic the staff are and how they're always there to help.

I'm grateful for my daughter having the experience to engage in meaningful and challenging conversations about community, diversity, and inclusion in ways that will inform her as a leader today and tomorrow.

My daughter has been at college for nearly a week, and we have already seen such an incredible change in her - she's so happy ... and is handling this transition with so much resilience, maturity, and perseverance. We are so proud of her. She is so grateful for the education she received at GALS - mostly for what she has learned beyond the classroom. The values and principles that make GALS so special are such a gift. I want to thank you for knowing my daughter well, and instilling a strong sense of self. She is well-equipped for this new and exciting stage - much of it because of your mentorship and influence in her life.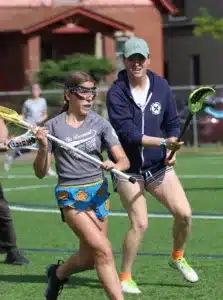 Lacrosse Clinic (Free!)
Friday, December 8 | 5-6:30 p.m.
If you have a body, you're an athlete.
At GALS, we help students discover the power of movement in their own, unique way.
Interested in learning more?